☰
Cooking with Morgane
Welcome
×
Stir-Fry Chicken with Broccoli 西蘭花雞
Broccoli: Cooking with a very healthy vegetable
Broccoli deserves a more important place in our kitchens. It is excellent for the body as it helps fighting against cancers and cardiovascular diseases. It can be prepared cooked, sautéed, steamed or raw. In this recipe I show you how to cook it with chicken to make a delicious Chinese dish.

The foot of the broccoli must be peeled to reach the tender part. In Chinese cooking, the stir-fried vegetables must remain crunchy, this is why I cook it briefly.

You will enjoy this dish with Thai fragrant rice. Variants recipes would consist of not adding the chicken or replacing it with shrimp or scallops. Bon appétit.
Ingredients for 2 people
300g broccoli
½ carrot
10g ginger
1 garlic clove
1 tsp cornstarch
½ tsp sesame oil
Chicken marinade
200g chicken breast
¼ tsp salt
½ tsp Shaoxing cooking wine
1 tsp sesame oil
Ground pepper
1 tsp cornstarch
1 tbsp vegetable oil
Sauce
1 tbsp soy sauce
1 tbsp oyster sauce
1 tsp sugar
A pinch salt
30ml water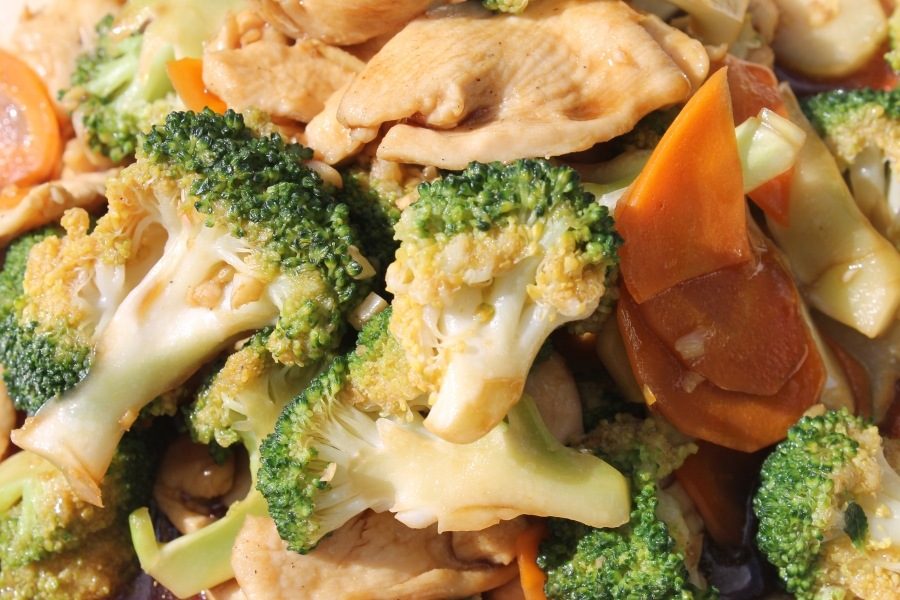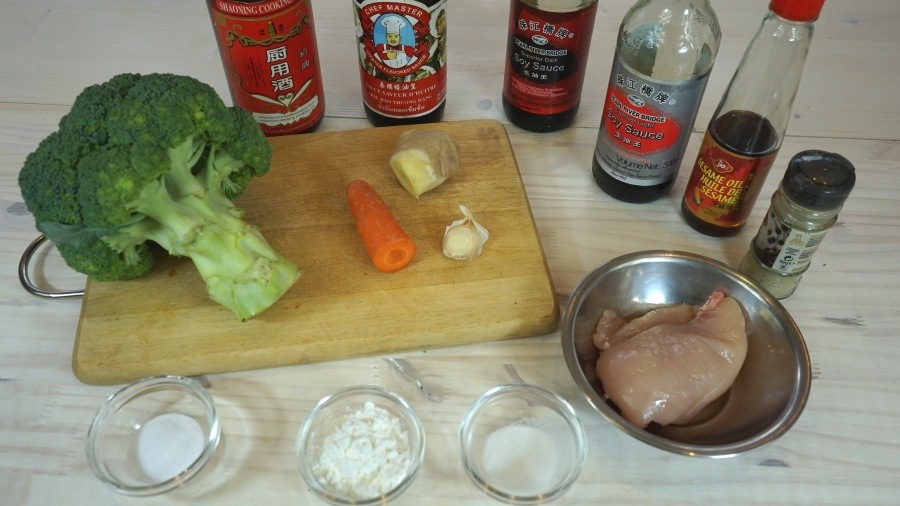 Ingredients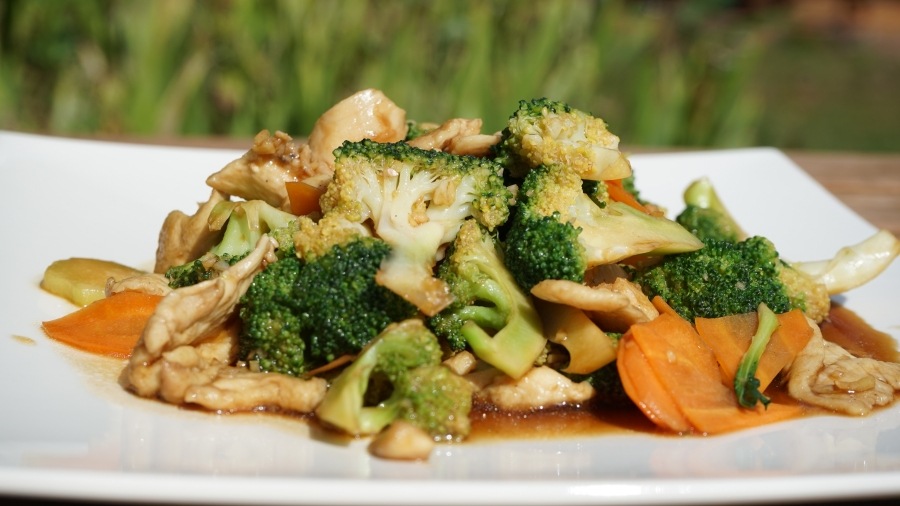 Share this recipe:
Watch the Recipe Video
Stir-Fry Chicken with Broccoli 西蘭花雞 - Morgane Recipes

© Copyright 2015- Cooking With Morgane - Bounnhing Boualavong. All rights reserved.