☰
Cooking with Morgane
Welcome
×
Spatchcock Lemongrass Grilled Chicken
The ideal BBQ grill dish
The chicken must marinate overnight with the lemongrass, the ginger and the garlic. After cooking it will be slightly caramelized thanks to the sugar. The contrast obtained makes his flesh very tasty.

Keep an eye on the cooking process, it may depend on your grill and on the size of the chicken. Serve with sticky rice and vegetables: cucumber, cherry tomatoes, salad. Bon appétit.
Ingredients for 4 people
1 chicken
3 lemongrass
40g fresh ginger
3 garlic cloves
2 tbsp oyster sauce
2 tbsp fish sauce
2 tbsp Maggi aroma
1 tsp sugar
½ tsp salt
½ tsp groung pepper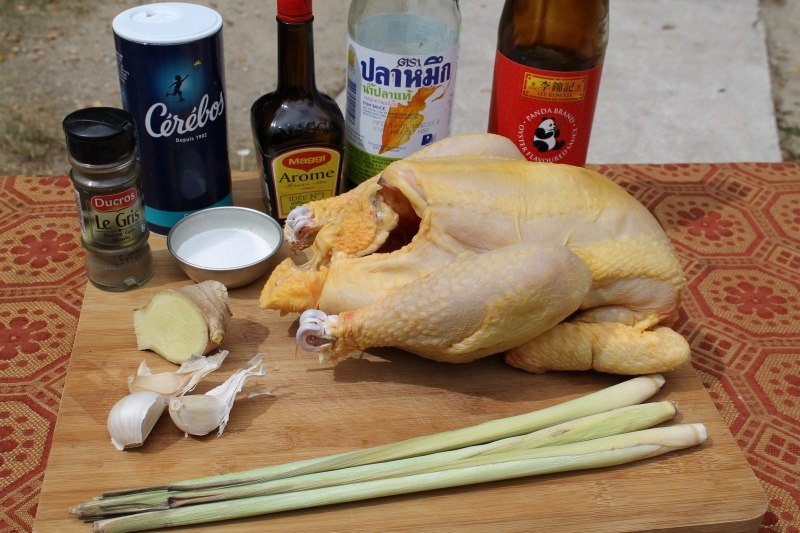 Spatchcock Lemongrass Grilled Chicken Ingredients
Share this recipe:
Watch the Recipe Video
Spatchcock Lemongrass Grilled Chicken - Morgane Recipes

© Copyright 2015- Cooking With Morgane - Bounnhing Boualavong. All rights reserved.