☰
Cooking with Morgane
Welcome
×
Sesame Shrimp Toasts
The perfect appetizer
Offer your guests these Chinese shrimp toasts. They will be surprised and seduced by their delicious taste and crispy texture.
A French baguette is perfect to make this recipe, but you can also use soft bread.
Serve these toasts with a quick and easy to make sweet and sour sauce. Bon appétit.
Ingredients for 12 toasts
300g of shrimp
¼ of French baguette
15g of cornstarch
1 garlic clove
½ tsp of grated ginger
1 tbsp of light soy sauce
1 tsp of sesame oil
2g of sesame seeds
1 egg
Ground pepper
Oil for frying
Sauce
3 tbsp of sugar
Juice of half a lemon
1 tbsp of light soy sauce
50 ml of water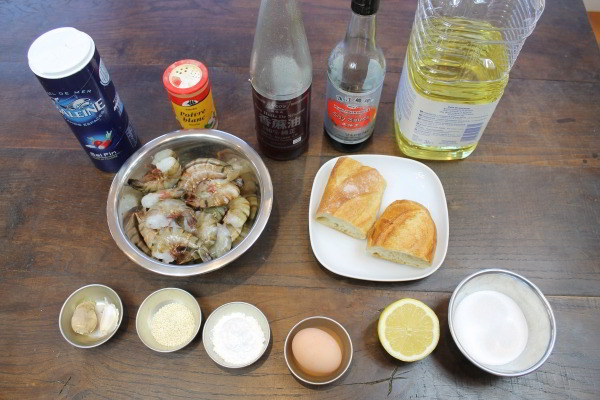 Sesame Shrimp Toasts Ingredients
Share this recipe:
Watch the Recipe Video
Sesame Shrimp Toasts - Morgane Recipes

© Copyright 2015- Cooking With Morgane - Bounnhing Boualavong. All rights reserved.