☰
Cooking with Morgane
Welcome
×
Sausage Bread Rolls
Super fluffy and subtly fragrant
You can find this type of sausage bread rolls in Chinese pastries, but in this version I used a brioche recipe from French Vendée, it is very soft and subtly flavored. It is delicious for both sweet and salty recipes. For the preparation, you will need a stand mixer and a little patience. Regarding the yeast, the brioche will be better with fresh yeast. If you still use dehydrated yeast, it takes only one gram of it (instead of 2 grams of fresh yeast) for the fermented dough use, and only 7g (instead of 20g) for the brioche dough. When cooking, make sure not to exceed 150°C to 160°C (300°F to320°F) so that it will remain fluffy. For the sausages I took Frankfurt sausages.
To make this recipe, the quantities I give you here are the minimum, you will get a dough to make 18 hot dogs or three braided brioches. Do not hesitate to freeze your hot dogs or brioches once cooked, they keep very well. You just need to put them in the microwave to restore their softness. In the refrigerator, you can keep them for four days.
Add mustard and ketchup, you can also try some cheese inside. Bon appétit.
Ingredients for 12 sausage buns and 1 brioche
Fermented dough
100g all-purpose flour
2g salt
2g fresh yeast
85g water
Bun dough
500g all-purpose flour
250g eggs (about 5 eggs)
90g milk
90g sugar
140g butter
140g fermented dough (see above)
20g fresh yeast
9g salt
6g vanilla extract
6g orange blossom flavor
10g rum
Plus
12 sausages
5g sesame seeds
1 egg
1 tbsp milk
1 pinch of salt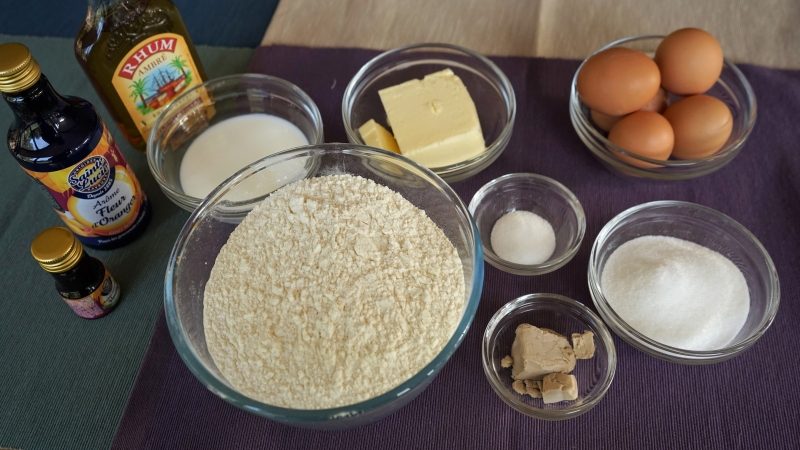 Dough Ingredients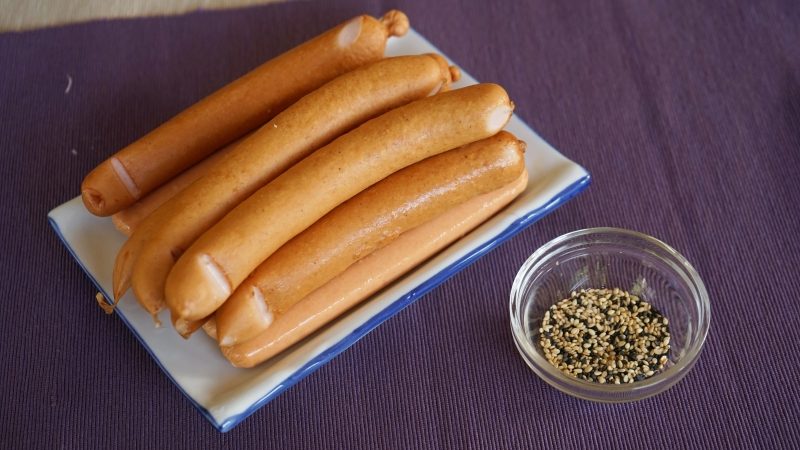 Sausages and sesame seeds for our bread rolls
Share this recipe:
Watch the Recipe Video
Sausage Bread Rolls - Morgane Recipes

© Copyright 2015- Cooking With Morgane - Bounnhing Boualavong. All rights reserved.