☰
Cooking with Morgane
Welcome
×
Oven Baked Pork Ribs
A delicious dish thanks to the marinade
You will often find this dish on the tables of Thailand or Laos. It is really very good, easy to prepare and totally foolproof.

Marinate the pork ribs for at least one night so that the meat will be well soaked with aromas and sauces. For cooking choose between oven, grill, barbecue or frying.

It is an ideal dish for a picnic. You can eat the ribs with your fingers, accompanied with sticky rice. For a Laotian meal, add a good papaya salad. Bon appétit.
Ingredients for 4 people
1kg of pork ribs
2 lemongrass
50g of ginger
3 cloves of garlic
2 tbsp of oyster sauce
2 tbsp of fish sauce
2 tbsp of Maggi sauce
1 tbsp of dark soy sauce
1 tbsp of sugar
¼ tsp of salt
Ground pepper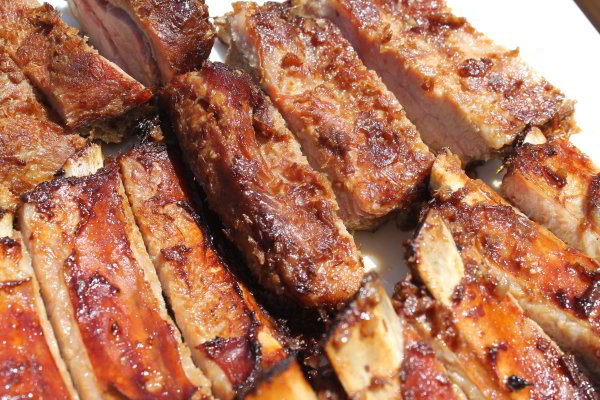 Share this recipe:
Watch the Recipe Video
Oven Baked Pork Ribs - Morgane Recipes

© Copyright 2015- Cooking With Morgane - Bounnhing Boualavong. All rights reserved.