☰
Cooking with Morgane
Welcome
×
Green Papaya Salad with Shrimps
To discover the papaya as a great vegetable
This salad comes from Thailand, it is easy to make and very appreciated by all. The green papaya is a delicious vegetable to eat as a salad with a sweet, acidulated and possibly spicy sauce.

The sauce and the ingredients can be customized. For the acidity of the sauce, you can replace the lemon with some tamarind juice. Add a tiny bit of curcuma or curry powder to give the salad a nice different tone. Also add seeds such as sesame or poppy to further enrich the tastes. To replace or accompany the shrimps, you can for example use chicken, beef or grilled pork. To color your salad even more, put green or red pepper in it.

The general idea remains to mix crunchy raw vegetables with a sweet and sour sauce and fresh herbs. You will find green papayas in Asian or Indian/Pakistani food stores. To choose them: they must be very firm and green. Taste your salad without waiting. Bon appétit.
Ingredients for 2 people
200g green papaya
½ carrot
200g shrimps
10 cherry tomatoes
1 onion
10g mint
10g Thai basil
10g cilantro
2 chives
50g roasted peanuts
Sauce
2 tbsp sugar
2 tbsp lemon juice
1 tbsp fish sauce
1 garlic clove
2 hot chilies (optional)
1 tbsp water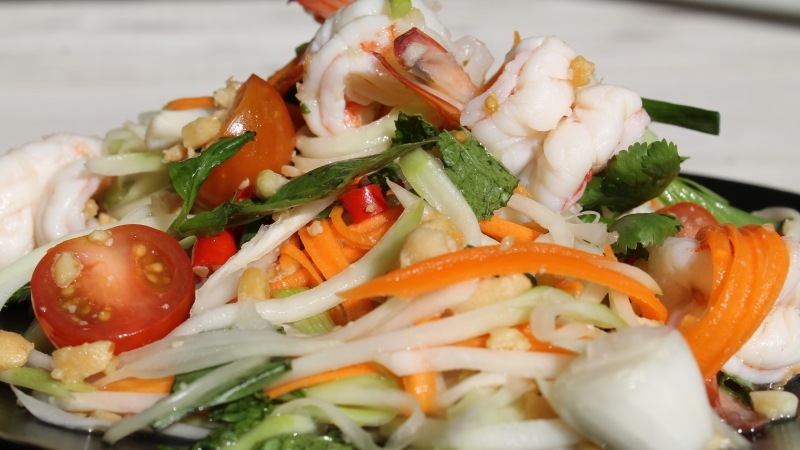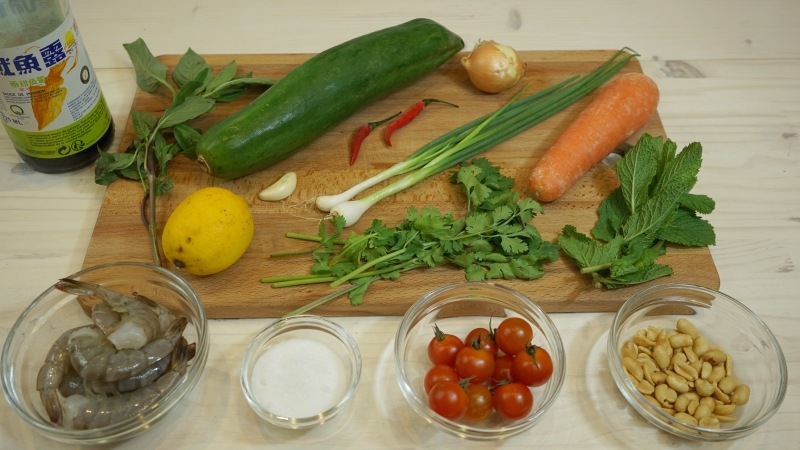 Ingredients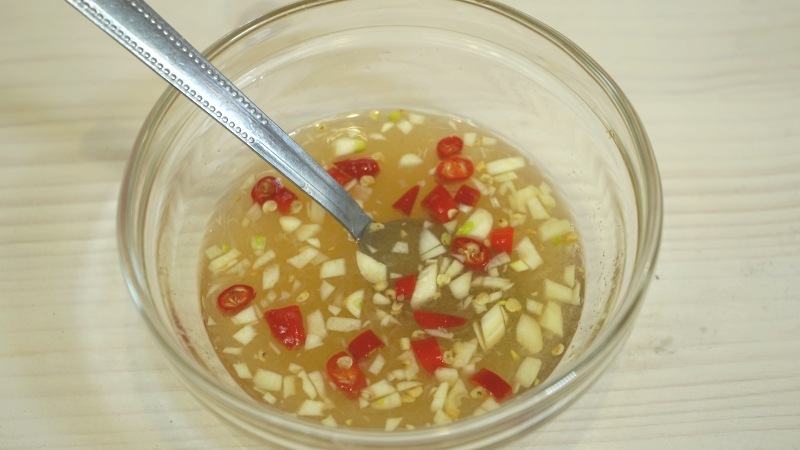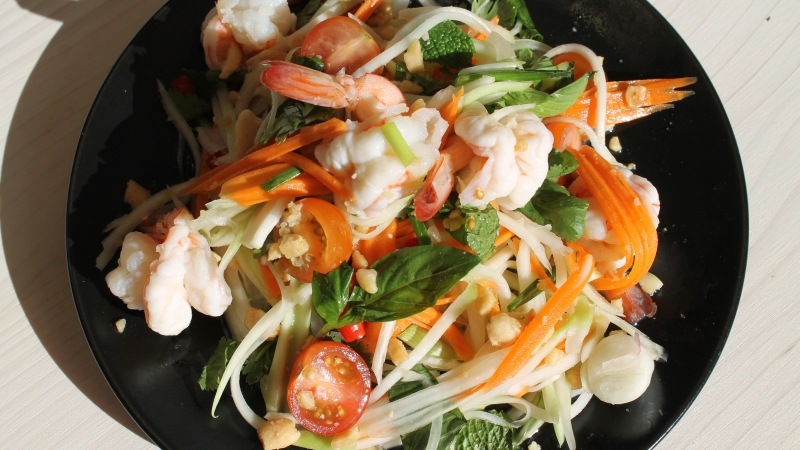 Share this recipe:
Watch the Recipe Video
Green Papaya Salad with Shrimps - Morgane Recipes

© Copyright 2015- Cooking With Morgane - Bounnhing Boualavong. All rights reserved.