☰
Cooking with Morgane
Welcome
×
Crispy Hot Sweet & Sour Chicken
Fantastic Chinese Takeaway, homemade !
In this recipe, the marinade of the chicken pieces gives them a lot of flavor. The sauce that will top them, once cooked, is also very fragrant. The final dish will result extra tasty. In terms of textures, you will enjoy a very tender chicken because it is protected during cooking by a crust, and the latter will be crispy. As for the sauce, the malt syrup (can be found in Asian grocery stores) makes it thick and syrupy. You can replace the malt syrup with glucose syrup, which can be found in the cake ingredients section in all grocery stores. If you don't want to use either, malt syrup or glucose syrup, then when cooking the sauce, increase the amount of cornstarch, add ½ tbsp instead of 1 tsp. You can also use 1 tbsp of honey instead.
If the chili paste is too hot for your taste, replace it with 1 tbsp of sweet chili powder. Serve with Jasmine rice and blanched vegetables or salad, which you can season with the chicken sauce. Bon appétit.
Ingredients for 4 people
Marinade
500g chicken breasts or thighs
1 tsp grated ginger
¼ tsp salt
¼ tsp ground pepper
½ tsp garlic powder
1 tsp Shaoxing cooking wine
1 tbsp light soy sauce
Sauce
1 tsp grated ginger
4 garlic cloves
1 tbsp chili paste
1 tbsp ketchup
2 tbsp sugar
¼ tsp ground pepper
2 tbsp white rice vinegar
1 tbsp light soy sauce
1 tbsp oyster sauce
10cl water
50g malt syrup or glucose syrup
1 tsp cornstarch
1 tbsp vegetable oil
10g cilantro
Batter
60g rice flour
20g wheat flour
20g cornstarch
¼ tsp salt
10cl water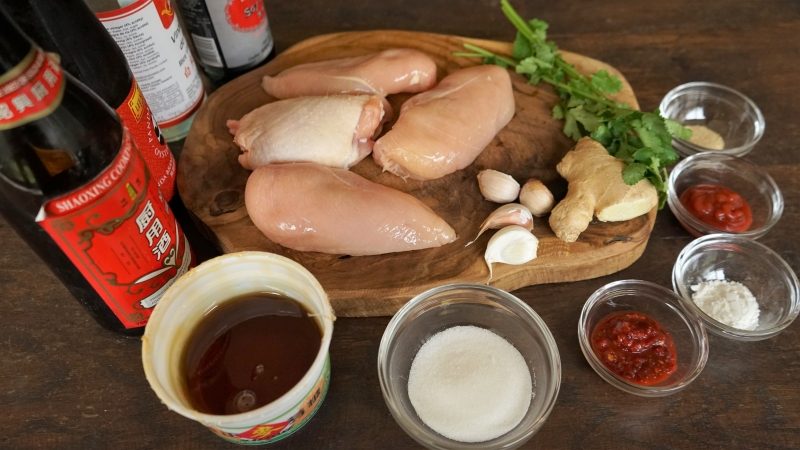 Crispy Hot Sweet & Sour Chicken Ingredients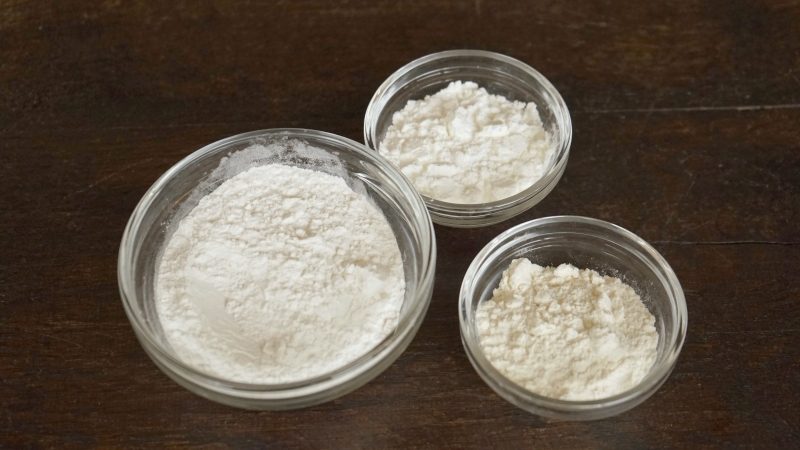 Wheat flour, rice flour and cornstarch to give the chicken a crispy skin
Watch the Recipe Video
Crispy Hot Sweet & Sour Chicken - Morgane Recipes

Cookies
© Copyright 2015- Cooking With Morgane. All rights reserved.